Priscilla, Queen of the Desert
Celebration Theatre
February 17- May 6, 2018
PRODUCTION TEAM
Directed by Jessica Hanna
Produced by Stephen Soucy and Jay Marcus
Lighting Design, Brandon Baruch
Costume Design, Allison Dillard
Hair and Makeup, Byron J. Batista
Sound Design, Rebecca Kessin
Properties Design, Michael O'Hara
Production Manager, Karen Osborne
Featuring: Tad Coughenour, Mario Burrell, Lyle Colby Mackston, Markesha Chatfield, Katie Self, Andrea Somera,Gina Torrecilla, George Chavez, Jack Brody and Nick Brody (sharing the role of Benji) along with ensemble cast members John Paul Batista, Jamie Pierce, and Marquell Clayton. Understudies are Dekontee Tucrkile, Miki Holmes and Cameron Jamarr Davis.
The Willows
bOOTLEG THEATER
April 12 - May 5, 2018
By Kerri-Ann McCalla
WORLD PREMIERE
At The Willows funeral home, Mark is being groomed to take over the business from his father. But an unexpected reunion with the one that got away could derail those carefully laid plans.
PRODUCTION TEAM
Jessica Hanna, DIRECTOR
Amanda Knehans, SCENIC DESIGN
Elena Flores, COSTUME DESIGN
Martha Carter, LIGHTING DESIGN
Carlos Torres, SOUND DESIGN
Jeanne Valleroy, STAGE MANAGER
Reed Flores, ASST. STAGE MANAGER
Roger Nakasone, TECHNICAL DIRECTOR
Ammy Ontiveros, ASST. DIRECTOR
Raul Staggs, CASTING
Demand PR, PUBLIC RELATIONS
Jessica Hanna & Ammy Ontiveros, PRODUCERS
Katie DeVoe-Peterson, ASSOC. PRODUCER
Featuring: Paul Dillon, Stefanee Martin, Kacie Rogers, Thomas Silcott, Lorinda Hawkins Smith, Napoleon Tavale, Cloie Wyatt Taylor.
REVIEWS
"Funeral Parlor Becomes a Battleground in a Searing New Play.... polished world premeire" - LA Weekly
"Author McCalla and director Jessica Hanna combine their talents to produce two intertwined tales of families facing stress and pain" - SPLASH Magazine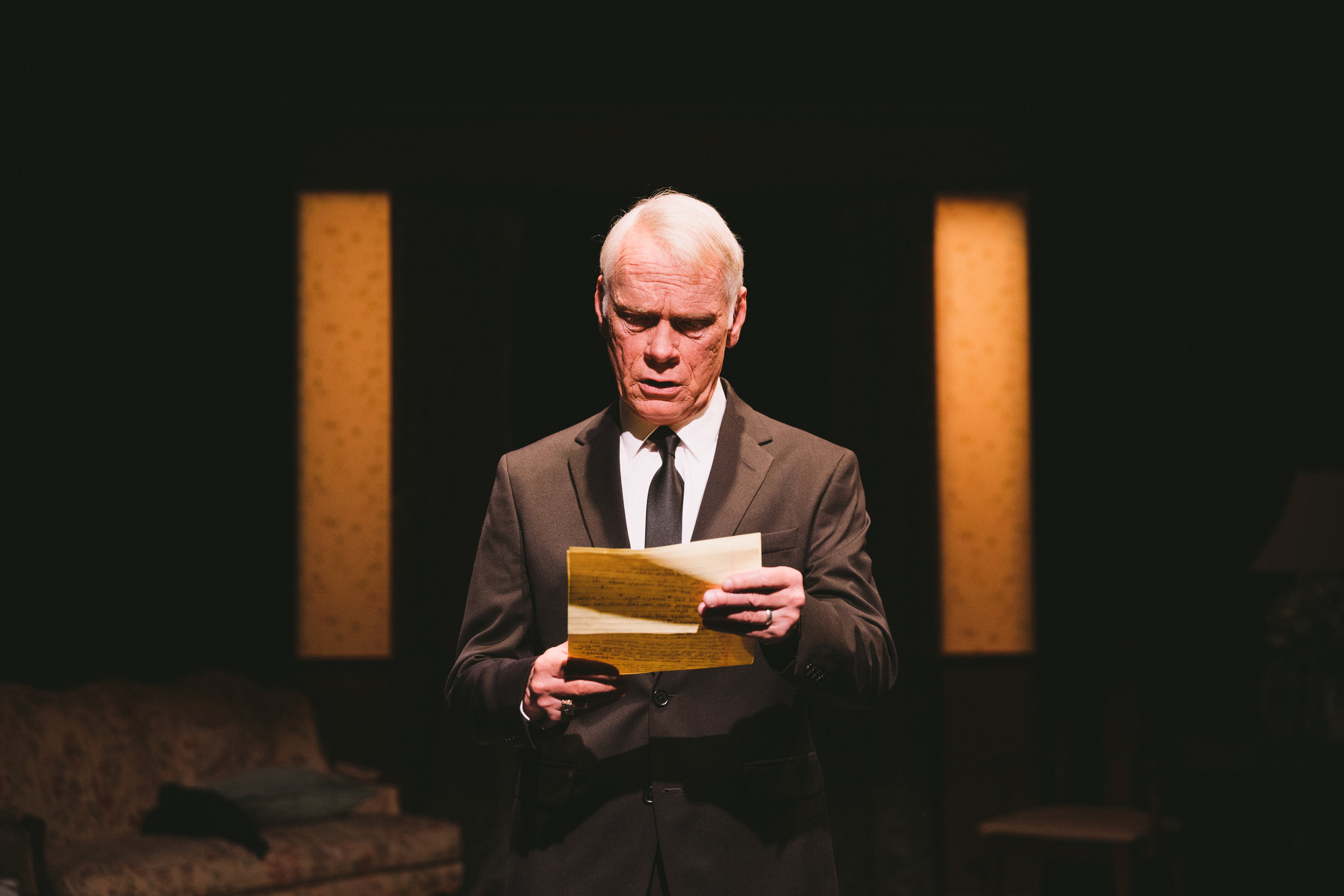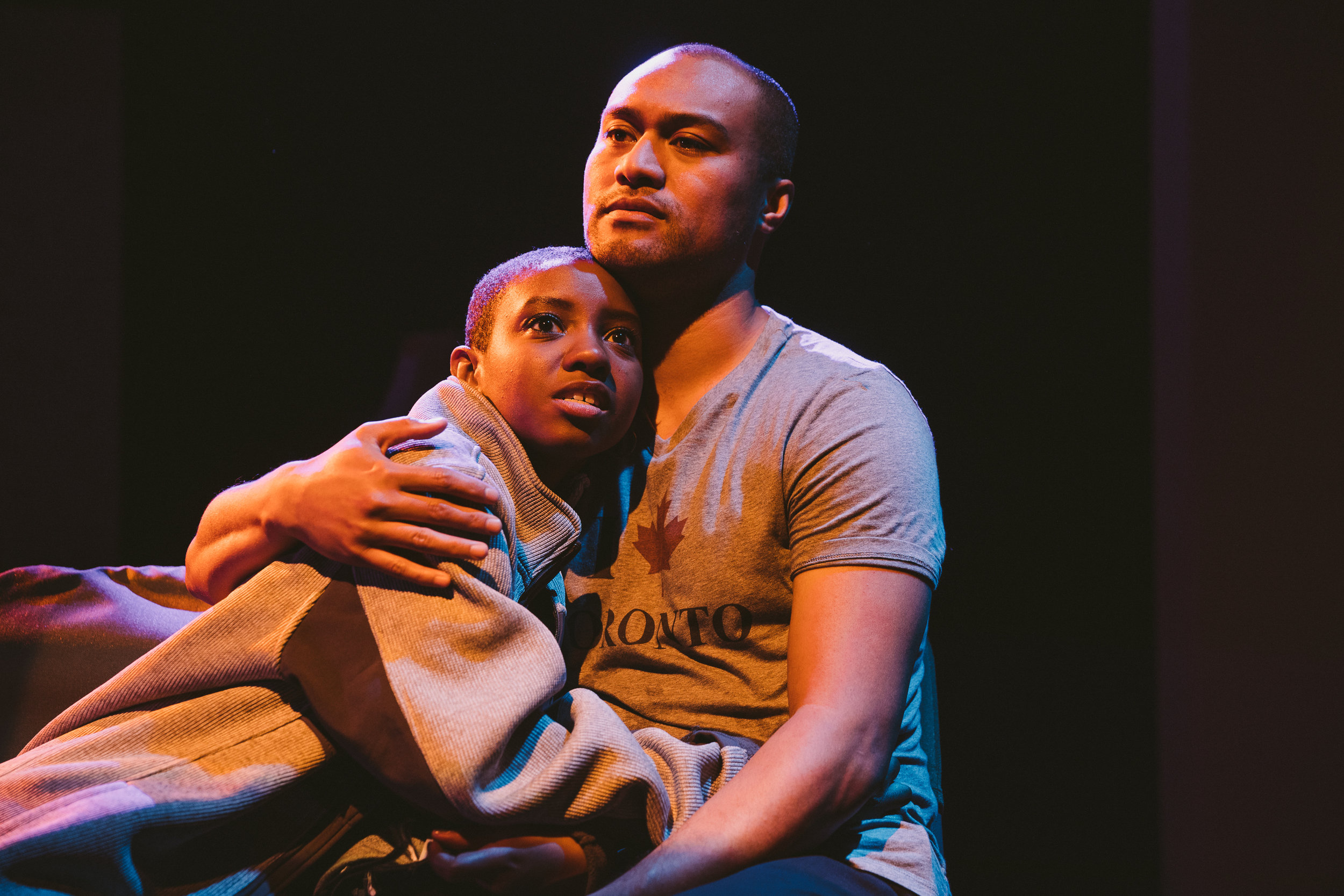 I Carry Your Heart
bOOTLEG THEATER
May 19 - June 10, 2017
I CARRY YOUR HEART, written by Georgette Kelly, is the winner of the the Hope & Optimism Initiative's "Hope On Stage" playwriting prize project
Phoebe is a young poet, forever living in the shadow of her estranged mother's literary acclaim. When her mother unexpectedly dies Phoebe is left with two complicated legacies: donating her mother's organs and reading her mother's unpublished confessional journal. Meanwhile, Tess and her partner Lydia receive an early morning phone call, informing them that a donor heart is available for Tess. As these two families form an unlikely connection, they struggle to understand the politics and poetics of organ donation—and they dare to hope that pieces of us can live on after great tragedy.
PRODUCTION TEAM
Directed by Jessica Hanna
Scenic: Sibyl Wickersheimer
Lighting: Brandon Baruch
Sound: John Zalewski
Costumes: Ann Closs-Farley & Alyssa Gonzalez
Casting: Raul Clayton Staggs
Featuring: Michael Bates, Joanna Bronson, Christine Dunford, Elizabeth Liang, Mateo Mpinduzi- Mott, and Elayn J. Taylor.
REVIEWS
"GO! - Deeply felt performances by a flawless ensemble together with the painterly chiaroscuro of lighting designer Brandon Baruch and a transcendently window-rattling, low-frequency score by sound designer John Zalewski all up the ante. But it is director Jessica Hanna's fine compositional eye and the crispness of her seamless staging that deftly avoids the material's melodramatic tug while delivering its intellectual lesson with a persuasive and almost operatic appeal." - LA WEEKLY
"RECOMMENDED.... the play has been beautifully cast and skillfully directed by Jessica Hanna, and it is finely acted by the entire cast." - Stage Raw

"Skillfully staged by Jessica Hanna on an unusual circular set by Sibyl Wickersheimer, it's an intriguing and gently moving story." - LA Observed
Death Play
Sons of Semele / Circle X Theatre co.
July 16-19, 2015 & March - April 23, 2016
Written and Performed by Lisa Dring
DEATH PLAY is an exploration of the echoes we leave behind. It's a story about the great magic and total crap of dying.
DEATH PLAY received a 6-week production with Circle X Theatre Co. spring 2016. after it's festival premiere in Solo Creation Fest at Son of Semele July 2015.
PRODUCTION TEAM
Directed by Jessica Hanna
Produced by Camille Schenkkan
Associate Produced by Ian-Julian Williams and Jen Kays
Set and Lighting Design by Kirk Wilson
Co-Lighting Design by Joey Guthman
Sound Design by Jeff Gardner, with additional sound by Ray Salas
Costume Design by Ann Closs-Farley
Stage Managed by Candice Clasby
REVIEWS
"It is one of those unique performances that forces deep thought and which ignites a process that will resonate within you for days or possibly even years after you have left the theatre... a compelling canvas of human existence with an emphasis on its inevitable end." - Examiner.com

"Death Play is a thought-provoking and energizing play bound to resonate with anyone who has confronted death (or knows they will someday)." - Dumpling Magazine
"Powerful and connective because it is human; honest and dynamic." - Redefinemag.com

Theatreghost.com

Paulmyrvoldstheatrenotes.com

 
Photos by Jeff Galfer // Circle X Theatre Co. production
Inland Empress
Lounge THEATER
Presented by Mutant Collective in association with Theatre Planners
January 23 - March 6, 2016
Written by Tom Cavanaugh
WORLD PREMIERE
Seven years in prison can really change a person -- especially if you're a woman who runs a meth business out of an abandoned horse ranch. Inland Empress follows former matriarch and drug queen-pin Louise who wants to make a better life for her sister and three nieces. But after scamming, lying and corrupting them for years, Louise finds that she'll have to work even harder to set things right for the family she left behind.
PRODUCTION TEAM
Directed by Jessica Hanna
Scenic Design: David Offner
Lighting Design: Rebecca Raines
Sound Design: Corwin Evans
Costume Design: Jackie Gudgel
Stage Manager: Bree Cardenas
Assistant Director: Rosie Glen-Lambert
Publicity: Jim Martyka
Featuring: McCready Baker, Lily Knight, Di Koob, Monica Martin, Jeffrey Wylie, Alexa Yeames.
FANBASE PRESS Interview
Fanboy Comics Interviews Director Jessica Hanna on 'Inland Empress'
REVIEWS
"…A powerful story of female relationships with crime-drama window dressing … pulls no punches."—LA Weekly
"…A dramatic vehicle for five strong female performers."—Stage Raw
"Excellent pacing and a lively look at dysfunction-junction … We may not like this family and their evil business, but you have to admire the artistry that went into portraying it."—Edge Media
"...A larger than life narrative based upon real events, persons and personal relationships...INCREDIBLE!" - Gia On The Move
"The good, the bad, the facts of life are all wrapped up in this stunning strong female cast and well written story."—Discover Hollywood